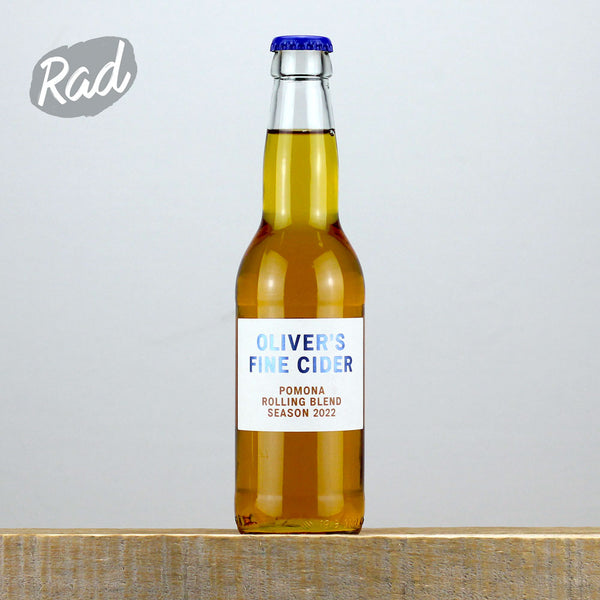 Sparkling Medium Fine Cider
Oliver's Pomona blend is all about making cider that lots of people can enjoy, but it never loses sight of its roots in Herefordshire orchards, & their full of bittersweet & sharp cider apples: bringing Michelin to the fore, with Dabinett, Yarlington Mill & a touch of Foxwhelp.

A vivid amber colour, this 2022 Pomona opens with a gentle pop and some beady fizz. Ripe apple on the nose, chewy juicy orange and citrus fruit in the mouth, bracing zingy sherbet acidity then soft tannins in the finish.
Spontaneously fermented in stainless steel tanks, full of Michelin (Bistrot) bittersweet apples with extra oomph from Yarlington Mill and Dabinett and sharpness from Foxwhelp.
Size: 330ml
ABV: 6.2%