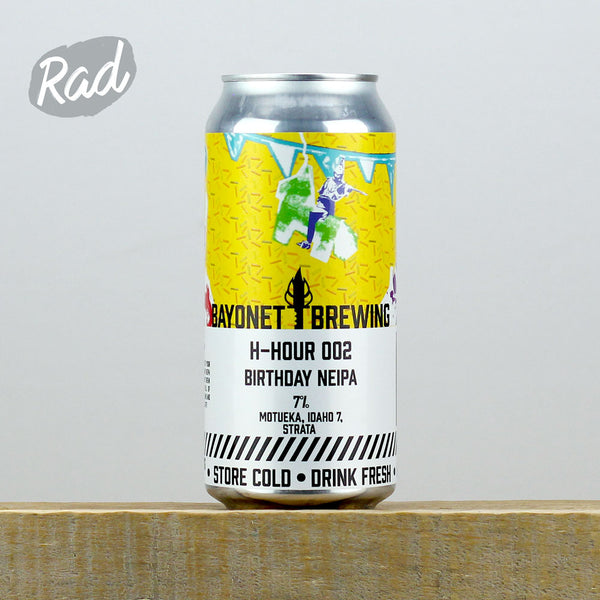 Happy second birthday to Bayonet Brewing!
What a two years it's been and it's all down to your wonderful support! We've brought back the Birthday NEIPA but upped the ABV to a solid 7% to bring you a punchy brew to help us celebrate! We've stuffed this one full of Motueka, Idaho 7 and Strata to give notes of Lemon, Lime and Mango but with a light dankness to round it all off!
Here's to H-Hour 003! 
Size: 440ml
ABV: 7.0%