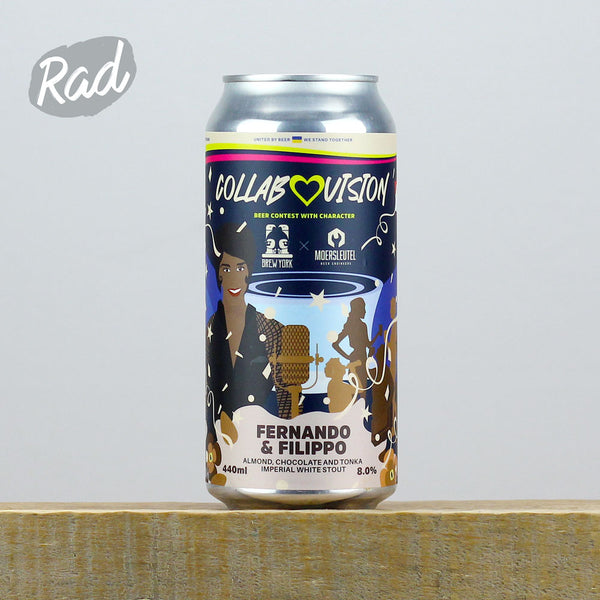 In celebration of our seventh birthday, we bring you Collabovision - a huge collaboration brew project with our best beery pals from across the globe!
Moersleutel (Netherlands) create big, bold beers which are not for the faint-hearted! Working with them we've created an incredibly decedent white stout, packed full of almonds, chocolate and tonka.
Have you tried the other four Collabovision beers?
Size: 440ml
ABV: 8.0%