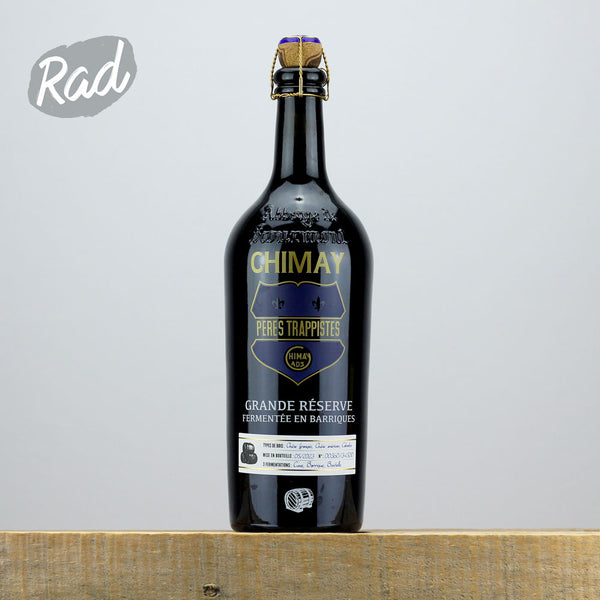 Chimay Bleue is a dark beer that gets better over the years. It combines aromas of fruit and chocolate, which transform into a sweet mocha with a spicy character.
Since 2015, Chimay has been honoring an ancestral method; proceed to a second fermentation of the Chimay Blue in wooden barrels. This method provides exceptional flavors and a complex taste that varies according to the type of barrel used. This beer also goes through a third fermentation in the bottle.
The Grande Réserve barrel fermented is placed in a black bottle to improve the aging potential of the product. It is even better to taste with its special glass.
This edition of the Grande Réserve fermented in barrels has a particularly fruity aroma. The pleasant fragrances of dried apricot, sweet apple and ripe pear, characteristic of Calvados, complement each other perfectly. The delicious flavours of chocolate and soft mocha merge into a perfectly balanced taste of roasted hazelnut and spicy biscuit, all of which are topped with a dash of vanilla and a light floral embrace. The bitterness is present just enough to contrast nicely with the dark caramel, and the ensemble flows into a delightfully long-lasting and warming aftertaste.
Calvados barrels 25 %
French oak 30 %
American oak 45 %
Size: 750ml

ABV: 10.5%