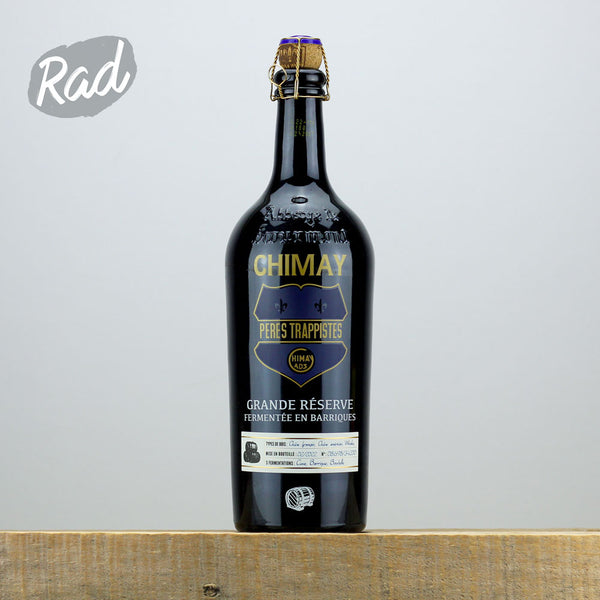 Chimay Bleue is a dark beer that gets better over the years. It combines aromas of fruit and chocolate, which transform into a sweet mocha with a spicy character.
Since 2015, Chimay has been honoring an ancestral method; proceed to a second fermentation of the Chimay Blue in wooden barrels. This method provides exceptional flavors and a complex taste that varies according to the type of barrel used. This beer also goes through a third fermentation in the bottle.
The Grande Réserve barrel fermented is placed in a black bottle to improve the aging potential of the product. It is even better to taste with its special glass.
On the nose, we can clearly distinguish floral and fruity scents: violet and elderflower rub shoulders with aromas of banana and pear brandy. On the palate, this bouquet is completed by notes of coconut and vanilla coming from the oak, punctuated by subtle undertones of caramel and chocolate. The whole gives a pleasantly surprising roundness. The initial sweetness of the beer is counterbalanced by the generously present alcohol. Then, the sweet character of the beer blossoms, with a lingering finish.
Size: 750ml

ABV: 10.5%