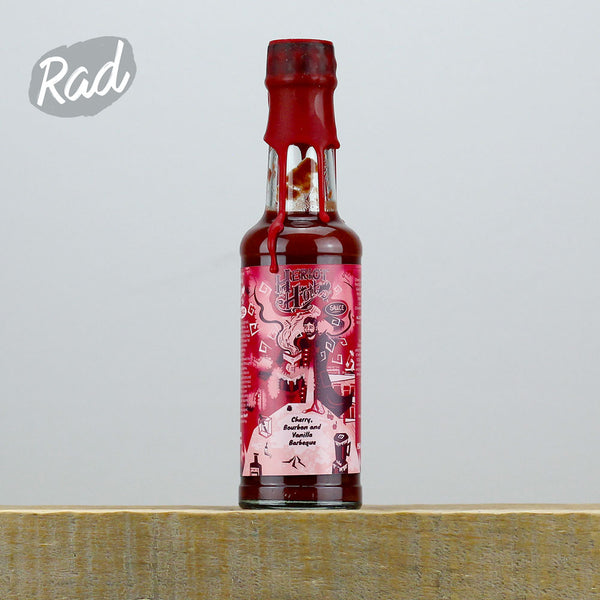 This sauce uses local Bing cherries, a vanilla forward bourbon, and AAA graded Madagascan vanilla to create a BBQ that is as ambitious as it is tasty. The base for this sauce uses homemade tomato ketchup, spices, dark molasses, caramelised onion, and garlic.
Our first mild sauce uses a small amount of scotch bonnets and fireflame chillies, snapping up a quick heat that does not stick around.
This sauce's flavour is cherry forward, followed by the barbeque flavour we achieve through the combination of spices, treacly dark molasses and tomato sauce. We flambé the bourbon to take the edge off the alcohol, which in turn accentuates the vanilla notes and adds to the overall vanilla profile of the sauce. I like to drink shots of this sauce, but you don't have to, it is only encouraged. It might just be me and being northern, but I want to try this sauce on a cheddar cheese ploughmans - oooft!
150ml