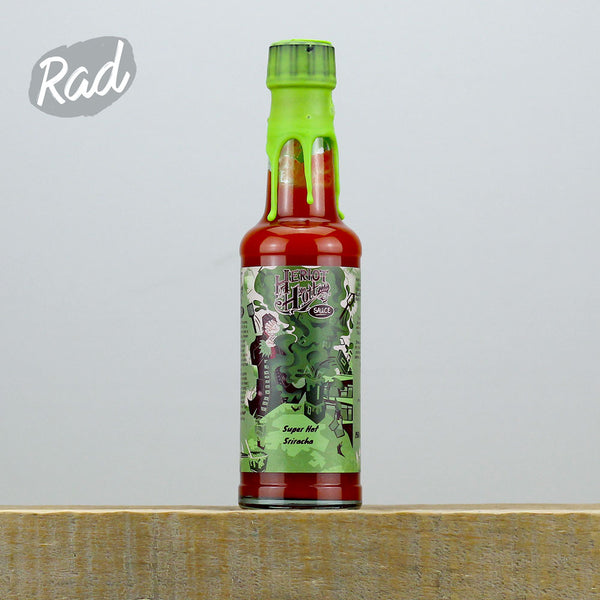 This is the Frank Sinatra of hot sauces, or Frank "Sriracha", if you will. It's a new sauce, new sauce! This one uses a combination of Birdseye chillies, known for their quick building heat, and Carolina Reapers, which need no introduction. These chillies are fermented in so much garlic, not just to keep the vampires at bay, but to also give this sriracha that unique twang that we all know and love.
If you haven't heard of the Carolina Reaper before it is hot, blazing past the habanero 6 fold, meaning this sauce sits comfortably at the top of our heat scale. The surging heat of the Birdseye's and the scolding slow burn of the Reaper makes this sauce one too be reckoned with.
The flavour profile is sweet and garlic forward, owing to the use of turbinado sugar, followed by heat. Not much else to say about this one, it's super spicy, sweet Siracha sauce; what's not to love? Thailand is the birthplace of Siracha, so we recommend spicing up their national dish, Pad Thai.
150ml