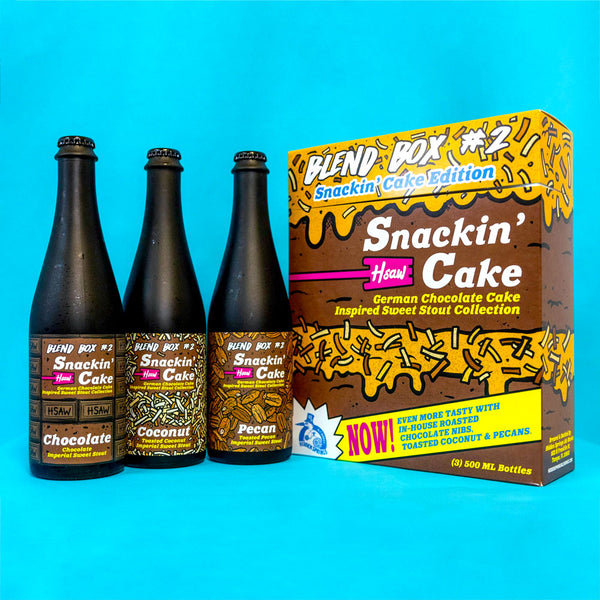 Blend Box #2 was imagined as a deconstructed GERMAN CHOCOLATE CAKE INSPIRED IMPERIAL SWEET STOUT. You can combine each bottle of PECAN, CHOCOLATE, or COCONUT for a customized version of a decadent & adult-only version of one of our favorite childhood snackin' cakes. Featuring...

Chocolate: Imperial Sweet Stout aged in Pritchards Doible Chocolate Bourbon since April 2021. then treated with multiple batches of Ghana & Ugandan cocoa nibs roasted in house at varying temperatures for more complex and intense chocolate aromas.
Coconut: Imperial Sweet Stout aged in Coconut Rum Barrels since June 2021, then rested on multiple batches of coconut toasted at different temperatures for a full coconut experience. Toasty, sweet & tropical.
Pecan: Imperial Sweet Stout aged in Knob Creek Bourbon since April 2021. Then treated with in house roasted pecans & pecan wood 
Size: 3x500ml
ABV: 12.0%