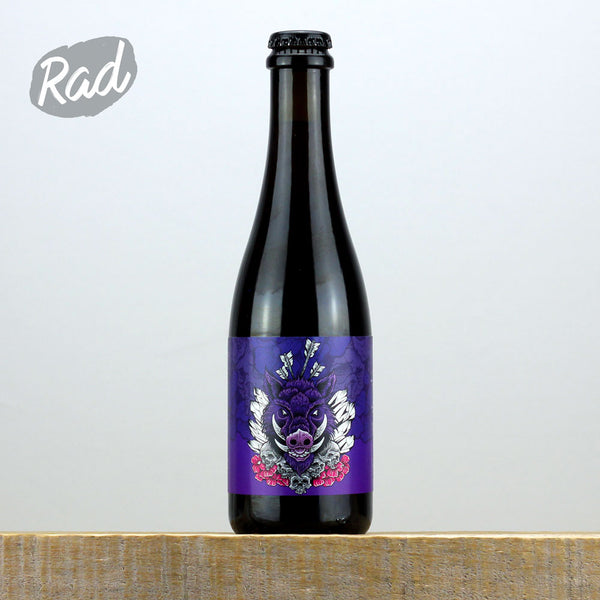 BA Golden Sour with Blueberry, Honeyberry and Violet Flowers

This beer is blended from a mix of golden sour fermented with our 'Seabeast' Brettanomyces culture, along with another golden sour aged in oak wine barrels for two years (80/20). We refermented this blend with 200g/l of blueberries and honeyberries which were harvested within 60 miles of the brewery, in addition to a hot violet flower infusion.

The resultant beer is a deep reddish-purple colour with sweet fresh aroma of violet flowers and forest berries with a slowly developing Brettanomyces funk.
Size: 375ml
ABV: 6.5%