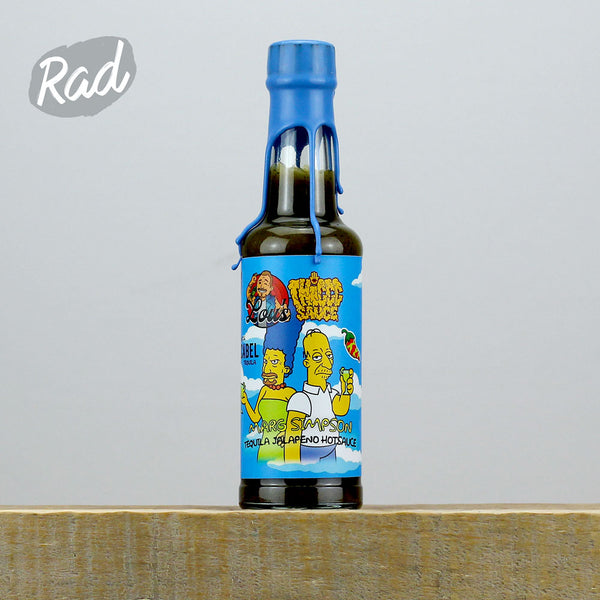 If you like margaritas and getting caught in the rain, this is the one for you.
Marg Simpson is back in stock and better than ever! This time we've partnered with the legendary Cazcabel Tequila to bring you an even more premium juice.
Charred jalapeños bring a slightly smokey heat, paired with zingy fresh lime juice, a clean agave sweetness, and rounded off with a earthy richness from the famous Cazcabel Reposado. Medium heat, full flavour.
150ml