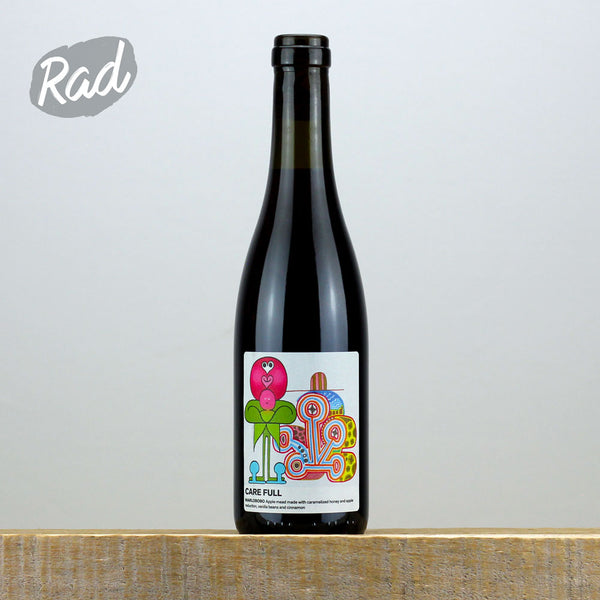 Apple mead made with caramelized honey and apple reduction, vanilla beans and cinnamon.
Bearing resemblance to a vanilla cinnabun with sticky apple glaze.
The fruit base of the mead consists of a blend of fresh and fragrant Sunrise apple juice, together with a deep and complex apple syrup made by reducing apple juice for hours and hours. As it was not complex enough on its own, only caramelized honey were added (mainly wildflower, but also some heather for additional complexity).
After fermenting slowly and maturing for many months, it was conditioned on Ugandan and Madagascan vanilla beans, as well as a pinch of the most flavourful cinnamon sticks we could get our hands on. Voila!
Size: 375ml
ABV: 11.5%