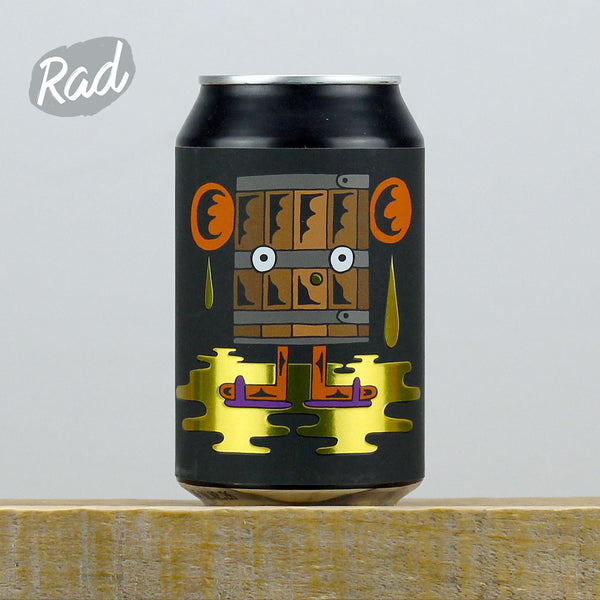 Blended bourbon barrel-aged imperial stout.
Aged between 11 and 22 months in a variety of oak barrels: Widow Jane, Woodford Reserve Double Oaked, Buffalo Trace and Wild Turkey.
We've been waiting very patiently for these barrels to turn into gold and not rushing our first ever barrel-aged beer release. The blended end product is thoughtfully selected and showcases a complex composition of comprehensive malt bills, barrels from different producers of high quality bourbon and long maturation times.
It all started with two different stout recipes, both double mashed and boiled for many, many hours to create sticky monsters destined for a long rest in bourbon barrels.
The base beers were made nearly a year apart and racked to a variety of bourbon barrels to give a lot of different threads / blending options later on.
The aroma leaves no doubt that this beer has spent some quality time in barrels. Deep, caramelly notes unlocked from deep inside the wood and the malt utilized covers the palate. Melding into dark, creamy chocolate notes before bourbon fudge batter lingers forever. It's all kept in check by tannins from the oak and a gentle amount of roast, keeping a firm and fresh finish, while still remaining a thiccie.
Size: 330ml
ABV: 14.0%