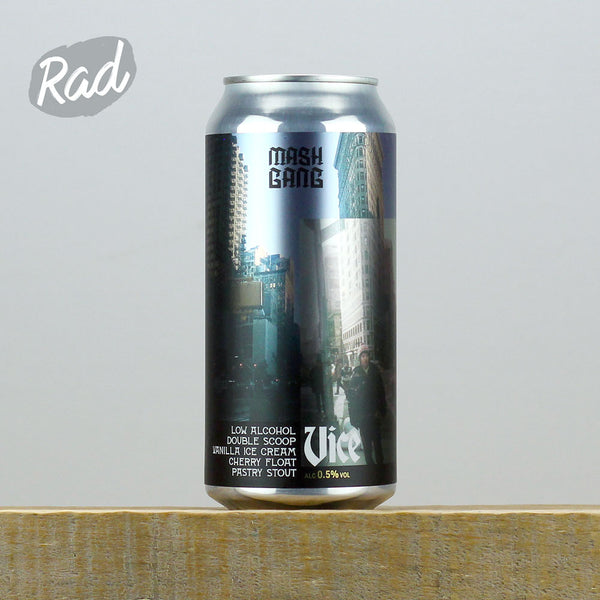 A super limited release, act fast to avoid missing out on this b e a u tiful bevvie.
Indulge in a truly unique and decadent beer experience with this imperial stout that perfectly captures the flavours of a classic cherry cola float pastry stout, topped with creamy vanilla ice cream.
Vanilla, Cherry, Cola.
Savour the rich and robust stout, expertly balanced with the sweet and tangy notes of cherries and the creaminess of vanilla ice cream. 
Size: 440ml
ABV: 0.5%