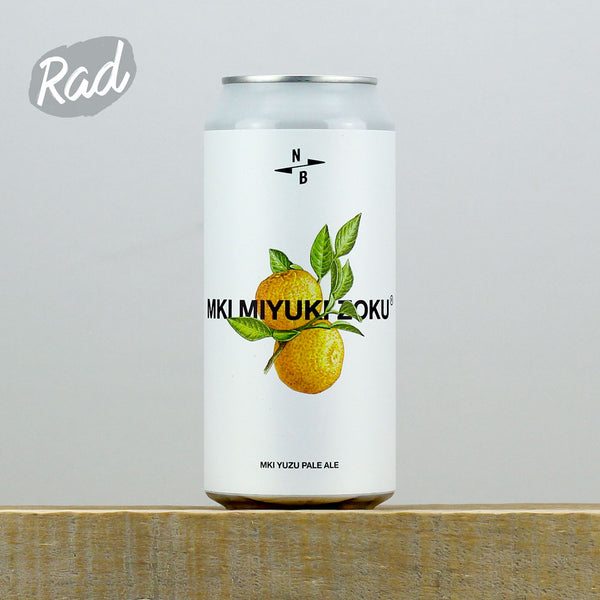 MKI MIYUKI ZOKU (M-K-I MEE-YOU-KEY ZO-KU) is a contemporary menswear and lifestyle brand from Yorkshire, known throughout the city of Leeds and beyond, that was inspired by a youth tribe formed during the summer of '64 in Ginza, Japan.
This collaboration is part of a celebration, marking the end of summer and giving thanks to the local community that has supported us both. Not only have MKI created an exclusive apparel and accessory collection but what celebration would be complete without a beer?
This smooth and crushable Yuzu Pale Ale has a zing of sherbet and an enticing honeysuckle aroma. Each sip sings with notes of tangy lemon, bitter grapefruit, sweet orange, and is perfectly balanced with a gentle pithy finish.
Size: 440ml
ABV: 4.1%