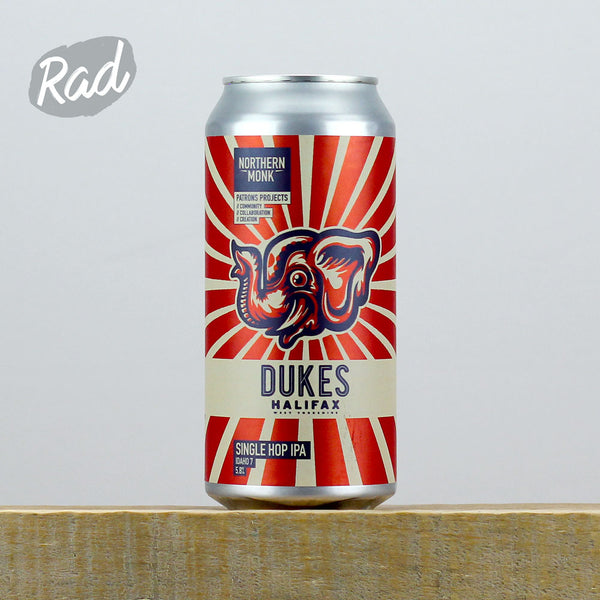 Our latest Customer Collaboration beer sees us join forces with Dukes Halifax, who have been slinging beers since April 2021.
The team at Dukes knew what they wanted; an IPA made with their current favourite hope, Idaho 7.
Coming in at 5.8%, this beer has those classic Idaho 7 flavours of pine, tropical fruit, mango, and pink grapefruit.
Size: 440ml
ABV: 5.8%