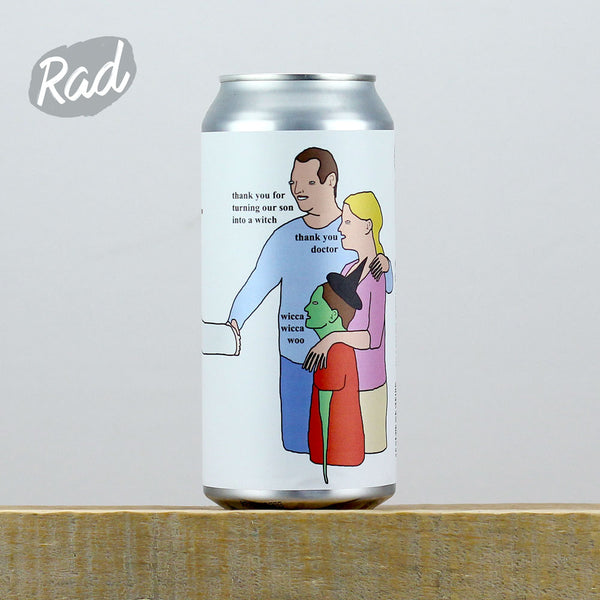 Our fifth release with Chris (simpsons artist), The Witch Doctor, wicca wicca woo.

A devilishly juicy IPA, packed with Cashmere, Idaho 7, Cascade, Talus and Ekuanot hops, this IPA is brewed with some rye in the grist for a touch of golden orange colour and a deep, earthy spiciness to it.

There will be tropical notes in there as well as some herbal and floral flavours, with hints of grapefruit and some lime.

Resulting in this golden elixir, concocted in the cauldron by our brewers Sam and Sam.
Size: 440ml
ABV: 6.66%