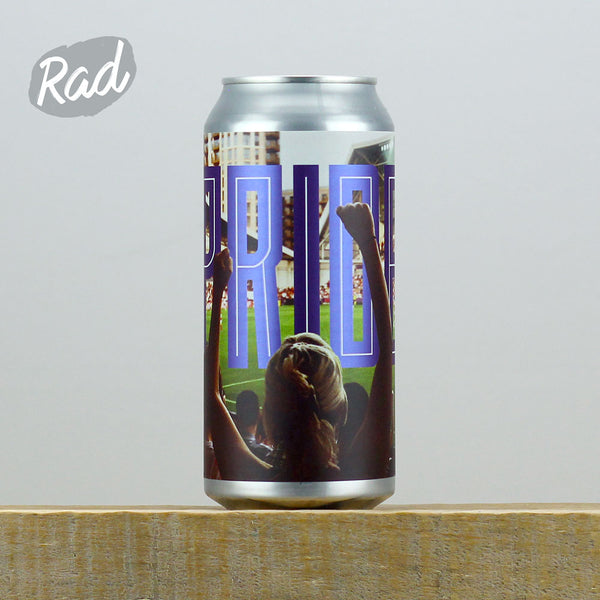 As England's Women's Team prepare to kick off their World Cup campaign in Australia and New Zealand, we bring you Pride.
Pride is a sessionable 5.0% hazy pale ale, ideal to have during the football… if you don't mind the time zone difference.
Waimea, Simcoe, and HBC472 hops team up to give you a nicely fruited, peach, guava, and pine flavour in delectably drinkable 5% pale ale.
The can includes a link to read an article on the culture around the women's game by football writer and photographer Harriet Duffy.
Size: 440ml
ABV: 5.0%