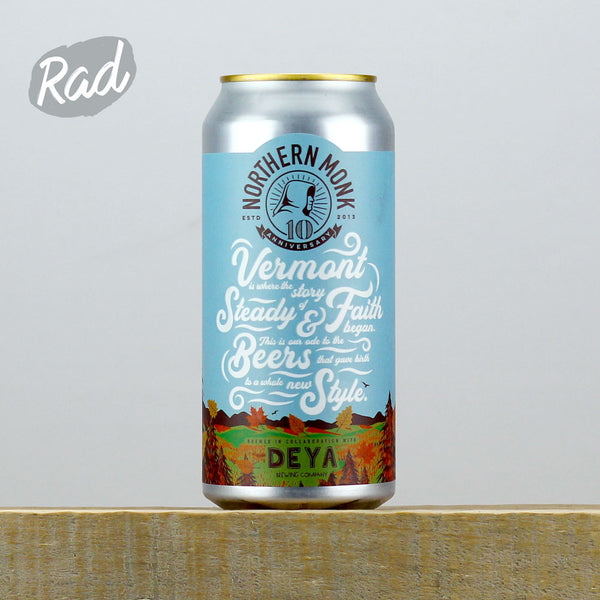 New England inspired both Northern Monk and Deya to make two of our most beloved beers, Faith and Steady Rolling Man.
Vermont is where the story of Faith and Steady began. This beer is an ode to the beers that gave birth to a whole new style.
Now, Faith and Steady are united in a juicy, hazy, Vermont-style 7% IPA, paying homage to the style that inspired us, and still inspires us to this day.
Size: 440ml
ABV: 7.0%