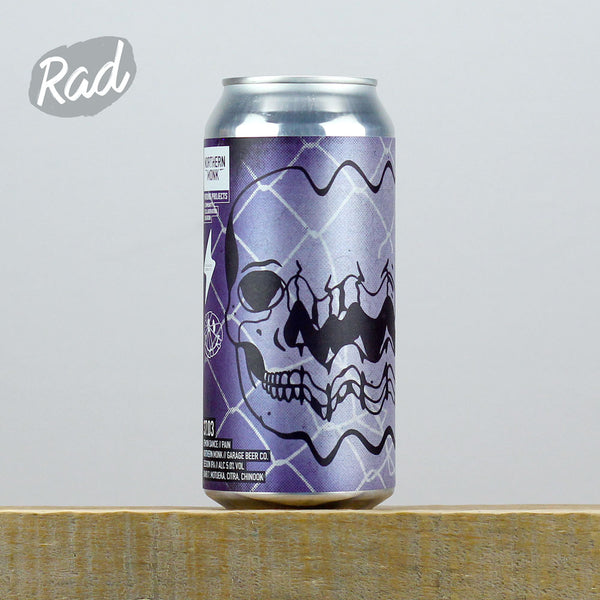 Our third release as part of tattoo artist Demondance's series is Pain; a 5.0% Session IPA made in collaboration with Barcelona's Garage Beer Co, who helped with this brew while over here for Hop City.
The result is a golden IPA that's still sessionable at 5.0%.
On the hops side, Idaho 7 takes the lead, backed up by Citra and Motueka and just a touch of old school, with piney Chinook.
You should be getting some nicely fruity notes of pineapple, mango, and lime and medium-bodied ale.
Size: 440ml
ABV: 5.0%