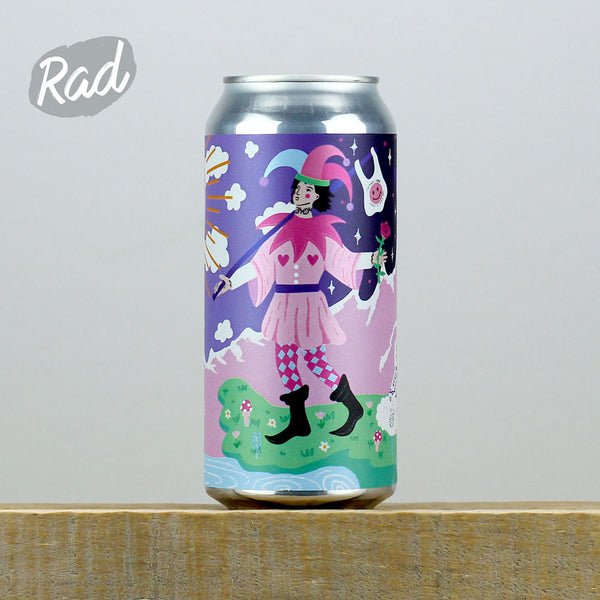 The Fool. The most important card of the Tarot.
Not because the person who draws him is a fool. But because a Fool is a clean slate, and therefore, can become anything.
We decided our third release with Amy Hastings should be a fruited IPA; inspired by the card and influenced by Fruit Fool dessert.
We've selected fruits that are commonly used in a Fools dessert - strawberry, gooseberry & blackberry, and you can't be fooled by the colour, as this reddish-pink ale contains a bowl of fruit flavours and maybe a little bit of mint as well, giving a thick nearly-smoothie-like finish.
We called in Bristol's Left Handed Giant to collaborate on this one. LHG make a variety of styles from their two brewery sites based in Bristol, one at the taproom in St Philips, and one at a brewpub in the heart of the city.
The Fool also teaches us that the only way to fully enjoy and experience life is to surrender to it. Surrender to The Fool.
Size: 440ml
ABV: 6.0%