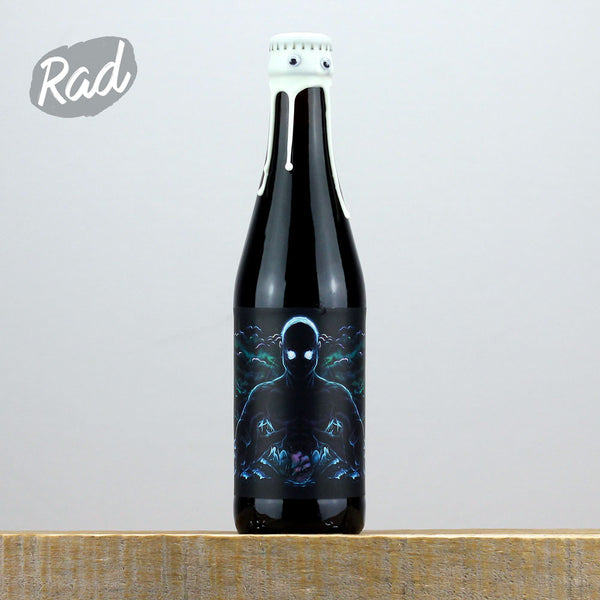 Umibōzu or "Sea Priest" is a Japanese Yōkai. They appear in calm waters turning them tumultuous. They either smash ships or ask the sailors for a barrel which they will use to drown the sailors. The only way to escape is to give them a bottomless barrel.
For our second birthday we brewed the most insane beer we could think of. An Imperial Gose inspired by Japanese cuisine. Brewed with squid ink, Wakame seaweed, coriander, pink salt and yuzu, for a fruity, sour and umami flavour profile.
Don't get caught by the Umibōzu!
Our most ambitious beer to date. This is based on a traditional Gose recipe but taken to imperial levels. Not only have we ramped up the percentage, but it has a crazy and complex flavour profile. This beer is brewed with Yuzu for a fresh citrus zing, coriander to add a complex spice, pink Himalayan salt, wakame seaweed for an umami finish and Squid ink to darken the colour of the beer.
Size: 330ml
ABV: 9.3%