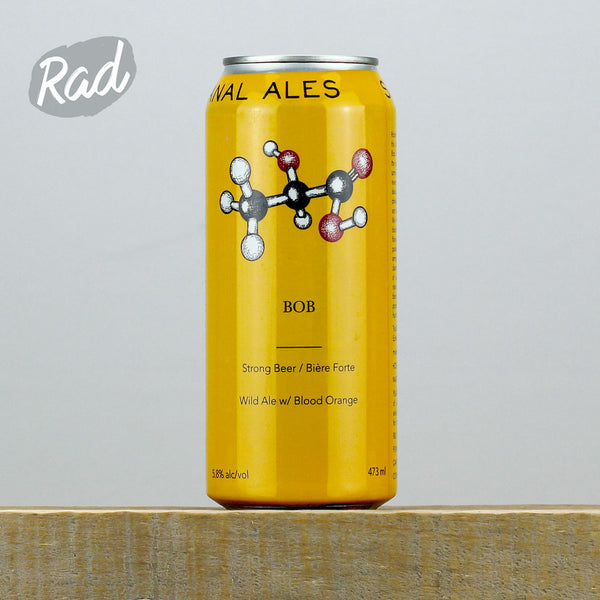 Robert got canned, and we are pleased to introduce this blend as its less formal, more fun, little brother Bob. Ironically, this was the original name derived from the acronym for Blood Orange Brett before we added some formality to it for gravitas. Now we've decided to revert back to its colloquial common name for this delicious blend and release it in cans as BOB.
A very drinkable summer beer, but with enough curious funk and depth to be enjoyed on the coldest of winter days. We find the interplay between our Brett cultures and blood orange difficult to define a cutoff between the flavours. Of all the citrus fruits in the realm of possibility, blood orange is definitely the most "wild" among them. This lack of a rigid structure and flavour disambiguation speaks to the inherent pairing abilities of our Brett cultures' earthiness and the citric tang native to blood orange.
Of note is that this is a wild blend, not sour, which highlights the wild funk creating properties of our cultures, while maintaining a slight fruit derived tartness and beer structure. Enjoy!
Size: 473ml
ABV: 5.8%