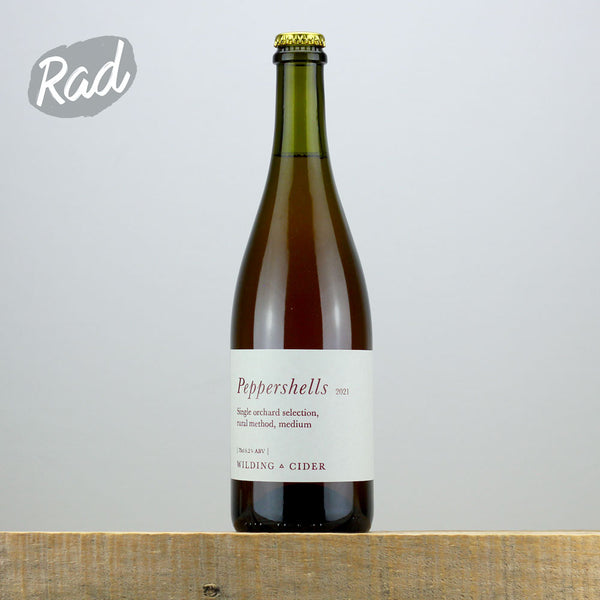 Yarlington Mill, Blenheim Orange, Harry Masters Jersey, Tremlett's Bitter and Browns. The varieties that make the blend in this single orchard cider from this ciders eponymously named orchard, Peppershells. It is a small orchard but a perfectly formed orchard on great soil in Compton Dando. 2021 was the first vintage Beccy and Sam started renting this orchard, and this is a selection using the very best of the fruit that year.
The result is intensely rich and concentrated, with cooked fruit and spice aromas & good tannic backbone.
Drink lightly chilled, not too cold. Great with food.
Size: 750ml
ABV: 6.2%