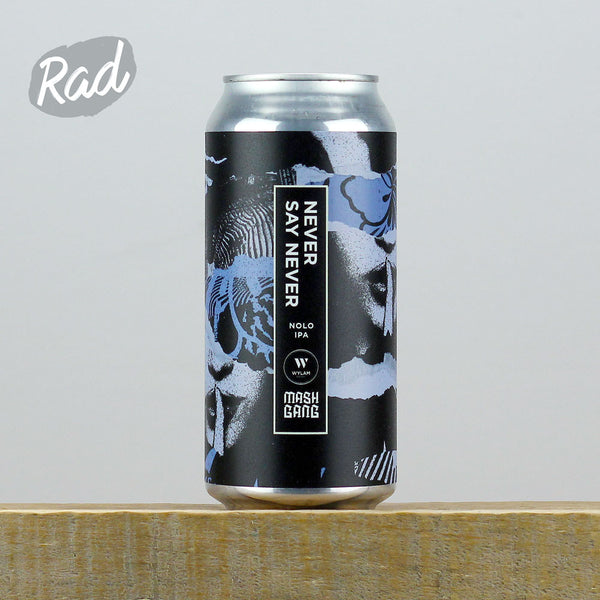 NEVER SAY NEVER… for eons we have been asked when we were going to make a no/lo beer and we always retorted…. NEVER!
Then, one hazy afternoon at some far flung beer festival, we bumped into the good folk from MASH GANG, drank some of their splendid liquid and chewed the cud. Great people with great vision and more than a modicum of good humour. So we banged heads with them on doing a collab. and invited them here to the Palace to brew with us.
We cut no corners with the hop bill and fully loaded with El Dorado and Superdelic ensuring the Wylam hop character is surely present in this beer.
The moral of the story of course is… NEVER SAY NEVER x
Size: 440ml
ABV: 0.5%