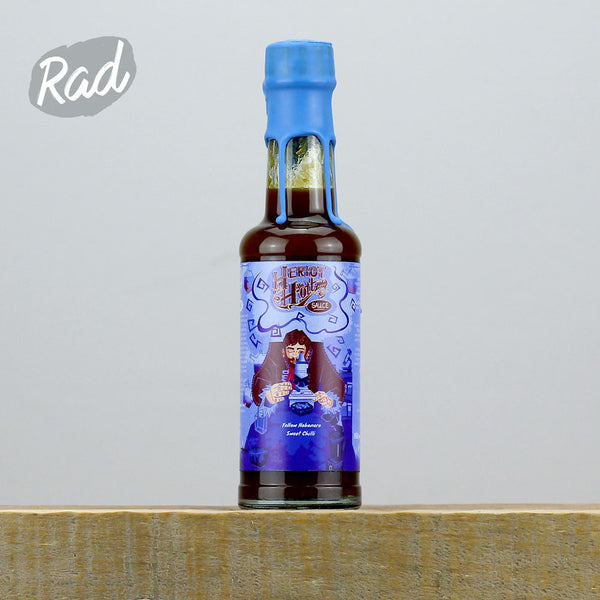 One of the most well known sauces out there, considered by many to be the ol' faithful. We decided to switch it up by using yellow habaneros and dried Aji Amarillo peppers, and whilst it won't leave you weeping like a willow, this sauce is the way to Amarillo and sweet chilli who waits for thee. Alongside this we have used coconut sugar to lend a unique maple caramel sweetness, and a dash of double-brewed soy sauce which compounds the caramel flavour whilst adding a fruity umami note. This isn't just any sweet chilli...
The use of yellow habaneros ramps up the heat somewhat, whilst the addition of sweet yellow peppers mellows it out. Our sweet chilli takes a walk on the mild side.
A fruit forward flavour is met with garlic undertones and a sublime sweetness in this sauce. Sweet chilli goes with just about anything, we implore you to put that to the test.
150ml