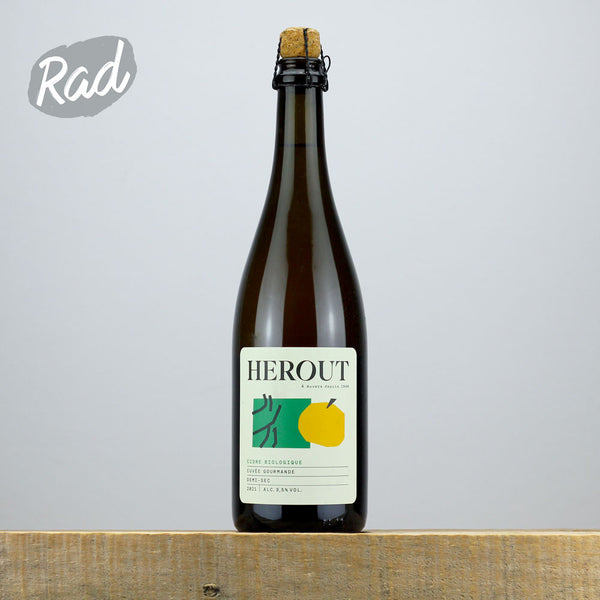 Organic demi-sec (semi-sweet) Cider
For many generations, the transformation of apples into cider and calvados has been culturally rooted in the region of Normandy. Maison Hérout is a forerunner of excellent organic cider production, with a 100% organic orchard since the 1970s and a militant desire to preserve traditional know-how.
From planting apple trees to bottling, Maison Hérout makes technical choices to offer an irreproachable finished product: 100% organic orchards – no pesticides or synthetic chemical fertilizers are used.
 Size: 750ml
ABV: 3.5%