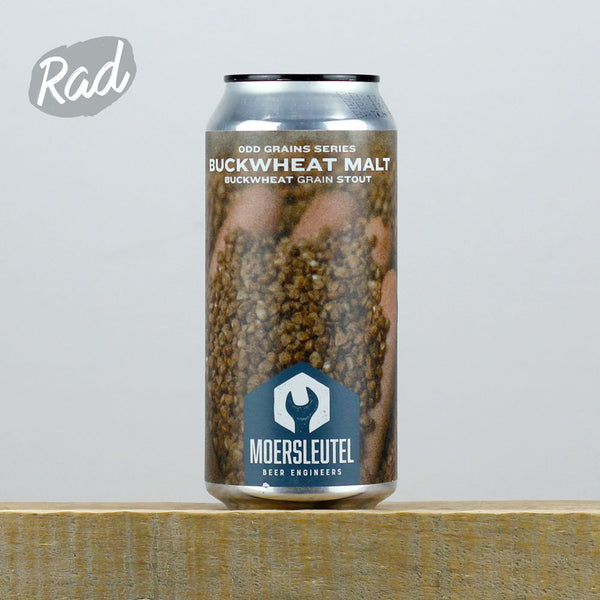 This series made us revisit our roots. Stouts as it came to world, naked of adjuncts. But that doesn't mean we don't put up to a challenge. As engineers, problems are our breakfast and just presents yet another opportunity to grow.
A challenge was then extended to Gyrup, to malt Buckwheat, a pseudo-cereal they'd never malted before. This is the result, an Imperial Buckwheat Stout with over 25% buckwheat malt to showcase earthy and red fruit notes. To enhance the Buckwheat malt profile, we used some French hops. Healthy doses of Aramis and Barbe Rouge late in the boil for a unique berry-like experience. Learn more on moersleutel.com/odd-grains.
Best stored cold and served fresh at a temperature of 12°C.
Size: 440ml
ABV: 11.0%