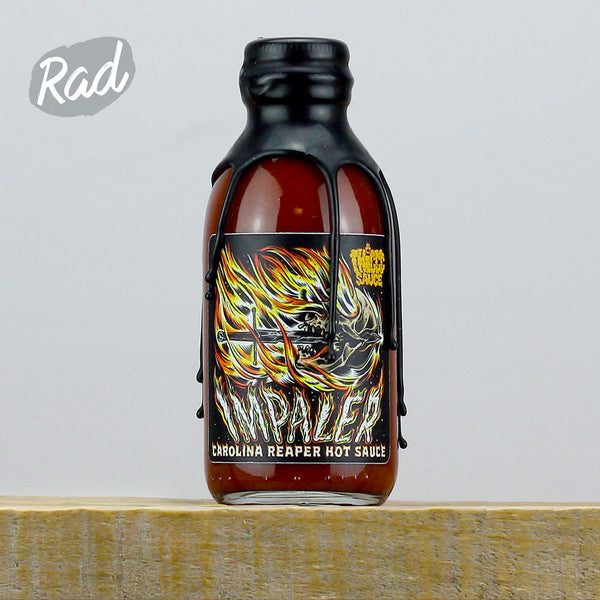 Fermented Carolina reapers chillis, Roquito sweet peppers, black garlic, sweet pointed peppers, maple syrup, red wine vinegar, cider vinegar, vine tomato, garlic, onion, pink salt, rapeseed oil & black pepper! 
Using the worlds hottest chilli but still packed with plenty of flavour!
A mouthful of complex deep rich flavours with a mean kick from the chilli.
High heat.
Vegan Friendly
150ml